Product Item:Alumina Electrical mechanical insulating ceramics
Application:
1.Electronic insulation device
2.Ozone generating sheet
3.Solar energy
4.Automobile industry
5.Petrochemical industry
6.Medical device industry
Product Application
The LED lights
The high frequency welding machine
The audio power amplifier
The power transistor
The power supply module
The chip IC
The inverter
The Internet / broadband
The UPS power supply
The high power equipment
CS CERAMIC can supply the products according to customer's drawings, samples and performance requirement.
Why choose CS CERAMIC
6 Steps Inspection Processes
15+ Years Oversea Market experience
30+ Years Manufacturer
300+ Members Professional Team
1500+ Kinds of alumina electrical ceramic insulator in Stock
More picture of alumina textile ceramic parts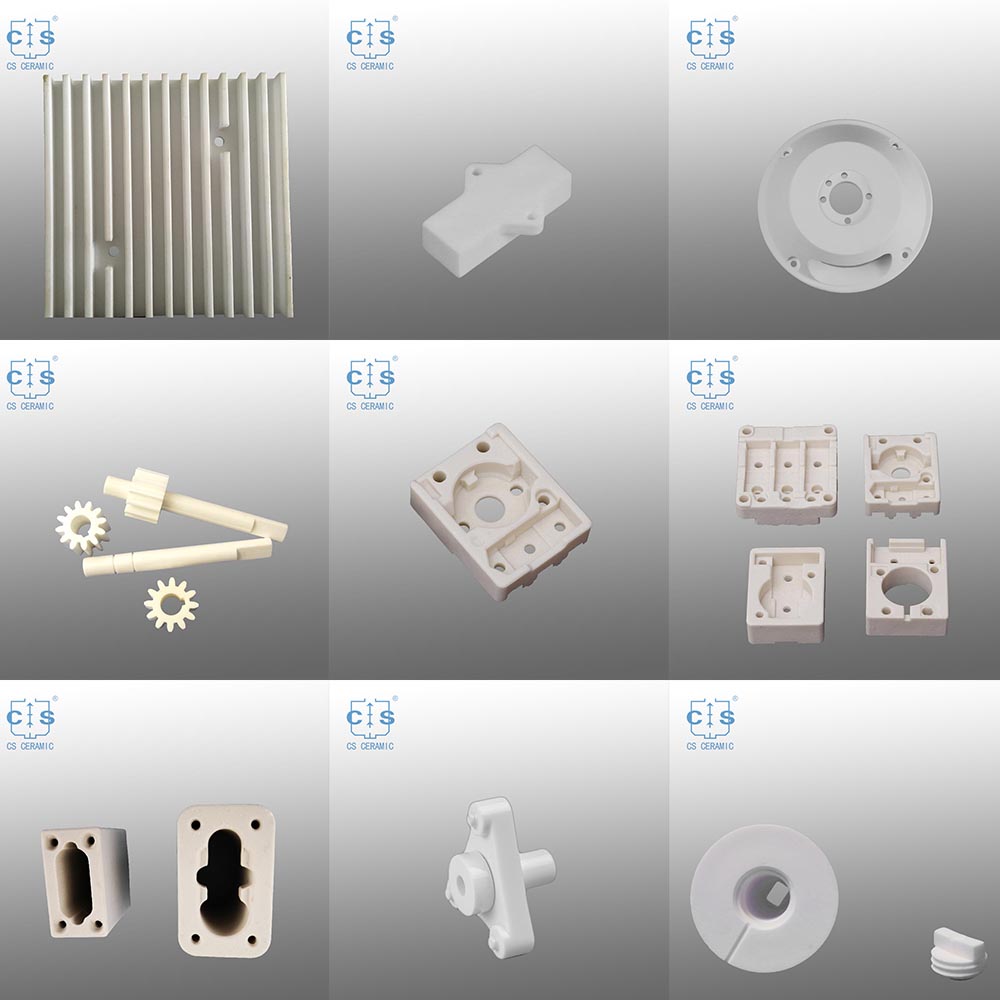 Shipping:We do international shipping .
OEM : All sizes can be customized,Can be made into various of complex shapes, high dimension accuracy.
Please mark clearly height, bottom diameter, top diameter, wall thickness and any special requirements i.e. lips etc. To speed up quotations please supply a drawing and if appropriate, the name of the system in which they are to be used.