Product Item: Square & Rectangle Alumina Ceramic Boat /Crucible
Alumina boat crucibles/boat with lid features:

1.High purity: Al2O3 90% 95% 99% 99.5% 99.7% for choose, good chemical corrosion resistance
2.Good temperature endurance, long-term use at 1600 ℃, 1800 ℃ short-term
3.Good rapid thermal shock resistance, not easy to burst
4.Slip Casting with high density
5.Rectangular alumina crucible, square alumina crucible, boat alumina ceramic crucible, column ceramic crucible and a variety of shaped alumina ceramic crucible. All kinds of shaped alumina crucibles can be customized.
6.Suitable for sample analysis and melt of laboratory metal, non-metallic materials.They are competent in high temperature application, like metal processing, glass melting, rapid thermal cycling, and gemstone purification for jewelry industry.
Special offer: Most of our ceramic products are produced to OEM order, please mark clearly height, bottom diameter, top diameter, wall thickness and any special requirements i.e. lips etc. To speed up quotations please supply a drawing and if appropriate, the name of the system in which they are to be used.
Size Details :
Square Alumina Ceramic Crucible /Boat

Item NO.

Volume

length (mm)

width (mm)

height (mm)

Item NO.

Volume

length (mm)

width (mm)

height (mm)

CS-ASJ-93

0.9

45

8

6

CS-AS-067-5

204

175

55

30

CS-AS-018

2.6

70

12

7

CS-ASJ-49

207

100

100

25

CS-AS-005

2.8

50

10

10

CS-AS-034-1

207.1

90

90

30

CS-ASJ-92

3

25

15

15

CS-AS-034-5

207.1

90

60

45

CS-AS-006

3.6

50

12

10

CS-AS-051-5

212.0

100

100

25

CS-AS-027

3.6

80

10

10

CS-AS-026

216.8

75

75

45

CS-AS-001

4.2

27.5

23

10

CS-AS-026-2

219.5

80

80

40

CS-AS-001-1

4.5

20

20

17

CS-ASJ-48

220

85

85

40

CS-AS-005-9

4.5

20

20

17

CS-AS-062-2

221

120

120

20

CS-ASJ-91

4.5

20

20

17

CS-ASJ-47

223

92

63

47

CS-AS-036

5.8

100

10

10

CS-AS-061-5

228

120

60

40

CS-AS-020

6.2

75

15

10

CS-AS-061-6

228

120

80

30

CS-AS-002

6.7

30

20

16

CS-ASJ-46

233

120

60

40

CS-AS-002-1

7.1

30

20

17

CS-AS-034-6

233.6

92

63

47

CS-ASJ-90

7.1

30

20

17

CS-AS-026-3

233.9

80

85

40

CS-AS-008

7.7

50

25

10

CS-ASJ-45

234

175

55

30

CS-AS-005-2

8.5

42

22

13

CS-ASJ-44

243

120

80

30

CS-ASJ-89

8.8

50

25

10

CS-AS-054-7

247

115

90

30

CS-AS-005-1

9.2

45

22

13

CS-AS-054-6

250

115

115

24

CS-AS-021

11.9

75

18

14

CS-ASJ-43

255

115

90

30

CS-AS-035-6

13.2

98

18

12

CS-ASJ-42

260

100

100

35

CS-AS-005-4

13.2

50

20

20

CS-AS-054-2

270

115

65

45

CS-AS-005-5

13.2

50

28

14

CS-ASJ-40

280

90

90

45

CS-AS-043-4

14.0

100

35

6

CS-ASJ-41

280

120

80

40

CS-AS-016-6

14.7

61

47

8

CS-AS-034-2

281.0

90

90

40

CS-ASJ-88

14.8

50

20

20

CS-ASJ-39

284

115

65

45

CS-AS-016-2

15.3

60

25

15

CS-AS-055

285

110

80

40

CS-AS-016-9

17.5

60

30

14

CS-AS-057

291

120

75

40

CS-ASJ-86

18

60

30

15

CS-ASJ-38

300

100

100

40

CS-ASJ-87

18

70

30

15

CS-AS-048

304.1

100

100

35

CS-AS-017

18.5

65

23

18

CS-AS-061

312

120

80

40

CS-AS-016-3

18.9

60

30

15

CS-AS-029-4

318.0

90

90

45

CS-AS-029-2

19.4

85

34

10

CS-AS-053-1

346

110

110

35

CS-AS-039

20.0

100

20

15

CS-ASJ-37

350

115

115

35

CS-AS-022

20.4

75

20

20

CS-AS-051-6

350.2

100

100

40

CS-AS-016-13

20.6

65

30

15

CS-AS-062

351

120

120

30

CS-AS-005-8

20.8

30

30

30

CS-AS-069-5

371

200

100

25

CS-AS-013

21.2

52

25

23

CS-AS-061-1

380

115

115

35

CS-AS-019-5

22.3

70

30

15

CS-AS-049

396.3

100

100

45

CS-ASJ-85

26

50

25

35

CS-AS-070-27

406

178

85

35

CS-AS-015

26.2

60

30

20

CS-ASJ-36

407

200

100

25

CS-AS-016

26.2

60

40

15

CS-ASJ-35

424

100

100

50

CS-AS-016-10

26.2

60

30

20

CS-ASJ-34

470

100

100

55

CS-AS-039-1

26.2

100

25

15

CS-AS-064-3

488

145

145

30

CS-AS-052

26

110

24

17

CS-AS-051-8

488.4

100

100

55

CS-AS-035-5

26.8

95

25

16

CS-ASJ-33

516

100

100

60

CS-AS-065

27

150

20

20

CS-ASJ-32

520

140

140

38

CS-AS-070

27

200

150

5

CS-AS-064-7

524

150

150

30

CS-ASJ-84

28

100

20

20

CS-AS-067-2

528

160

120

35

CS-ASJ-83

28.5

60

30

20

CS-ASJ-31

530

145

145

30

CS-AS-051-10

29.2

100

20

21

CS-AS-051-9

534.5

100

100

60

CS-AS-005-6

29.8

50

40

20

CS-ASJ-29

550

120

120

50

CS-ASJ-81

31

110

24

17

CS-ASJ-30

550

140

140

37

CS-AS-012

31.9

50

25

35

CS-ASJ-28

554

150

150

30

CS-ASJ-80

32

100

50

10

CS-ASJ-27

561

160

120

35

CS-ASJ-79

32.2

50

40

20

CS-AS-064-1

575

140

140

35

CS-AS-061-2

33

120

30

15

CS-AS-062-10

611

140

140

37

CS-AS-011-4

33.0

55

40

20

CS-AS-062-9

611

120

120

50

CS-ASJ-78

34

55

40

20

CS-AS-064-8

625

150

150

35

CS-AS-016-8

34.0

65

35

20

CS-AS-064

664

140

140

40

CS-AS-051-1

35.3

100

50

10

CS-ASJ-26

700

200

100

50

CS-ASJ-77

38

120

30

15

CS-AS-062-3

718

120

100

70

CS-AS-054-3

39

113

30

18

CS-ASJ-25

730

260

75

50

CS-AS-019-3

39.2

70

37

20

CS-AS-064-14

732

150

120

50

CS-AS-003

39.4

35

35

40

CS-AS-062-11

754

140

140

45

CS-AS-027-3

41.0

80

40

17

CS-AS-070-15

777

260

75

50

CS-ASJ-76

43.9

60

30

30

CS-AS-050-1

791

155

120

50

CS-ASJ-74

44

70

30

30

CS-AS-050

811.0

100

100

90

CS-AS-041

44.9

100

30

20

CS-AS-069-6

813

200

100

50

CS-AS-019-2

48.0

70

30

30

CS-ASJ-23

850

150

150

50

CS-AS-005-7

48.7

50

50

25

CS-AS-064-2

988

150

150

53

CS-ASJ-73

50

50

50

25

CS-ASJ-22

996.1

160

160

45

CS-AS-004

52.7

40

40

40

CS-ASJ-20

1000

150

110

80

CS-AS-051

54.9

100

48

15

CS-ASJ-21

1000

160

160

50

CS-AS-038-4

57.4

100

30

25

CS-AS-070-30

1025

360

120

30

CS-ASJ-72

61

100

40

20

CS-AS-067-1

1063

160

160

50

CS-AS-024

65.5

75

75

15

CS-AS-064-9

1101

150

110

80

CS-AS-051-12

65.7

100

40

21

CS-AS-064-11

1129

150

150

60

CS-AS-051-2

69.9

100

30

30

CS-ASJ-19

1150

305

90

57

CS-ASJ-71

70.0

75

75

15

CS-ASJ-18

1175

150

150

60

CS-ASJ-70

70

100

30

30

CS-AS-062-12

1203

140

140

70

CS-AS-044

70.7

100

50

18

CS-AS-070-20

1227

305

90

57

CS-AS-070-26

72

250

35

15

CS-ASJ-16

1273

120

120

100

CS-AS-034-4

72.2

90

60

17

CS-AS-070-13

1324

250

160

40

CS-AS-070-31

75

400

20

20

CS-AS-067-6

1361

180

180

50

CS-ASJ-69

78

65

65

25

CS-AS-059-2

1371

130

120

100

CS-ASJ-68

84

65

65

30

CS-ASJ-15

1430

160

120

85

CS-AS-031

86.7

90

60

20

CS-ASJ-13

1500

180

180

60

CS-ASJ-67

91.7

90

60

20

CS-ASJ-14

1500

200

200

50

CS-AS-061-3

92

120

60

18

CS-AS-064-13

1532

150

150

80

CS-ASJ-63

100

65

65

35

CS-AS-069-7

1634

200

120

80

CS-ASJ-64

100

100

50

30

CS-ASJ-11

1650

240

170

50

CS-ASJ-65

100

120

60

20

CS-AS-067-7

1657

180

180

60

CS-AS-011

101.6

50

50

50

CS-ASJ-10

1680

200

120

80

CS-AS-016-11

104.2

65

65

30

CS-AS-069-9

1696

200

200

50

CS-AS-061-4

105

120

60

20

CS-AS-070-7

1729

240

170

50

CS-AS-016-7

108.5

62

38

57

CS-AS-067

1756

160

160

80

CS-AS-029-6

111.0

95

65

22

CS-AS-043-3

1824.8

100

400

50

CS-AS-062-5

117

120

60

22

CS-AS-064-6

1907

150

100

150

CS-AS-064-4

118

150

40

30

CS-AS-070-21

2079

340

220

35

CS-AS-019-1

122.0

70

70

30

CS-AS-067-4

2327

160

140

120

CS-AS-021-1

122.8

65

65

35

CS-AS-070-24

2473

224

224

57

CS-AS-051-4

123.6

100

50

30

CS-ASJ-7

2500

250

155

80

CS-AS-054-4

126

118

100

15

CS-ASJ-6

2600

200

200

80

CS-AS-062-7

129

120

100

15

CS-AS-070-9

2612

250

150

80

CS-ASJ-62

136

120

100

15

CS-AS-070-11

2704

250

155

80

CS-AS-029

138.3

85

65

30

CS-AS-070-2

2802

200

200

80

CS-AS-064-5

141

150

40

35

CS-ASJ-5

3000

300

180

70

CS-ASJ-61

141

150

40

30

CS-ASJ-4

3200

220

220

80

CS-AS-025

141.1

75

75

30

CS-AS-070-17

3205

300

180

70

CS-AS-019

143.7

70

70

35

CS-ASJ-3

3300

200

200

100

CS-AS-034

146.9

90

65

30

CS-AS-070-29

3362

300

210

61

CS-ASJ-60

150

70

70

30

CS-AS-070-6

3416

220

220

80

CS-AS-045

150.5

100

60

30

CS-AS-070-16

3451

300

150

90

CS-AS-070-32

152

800

20

20

CS-AS-070-3

3539

200

200

100

CS-AS-032

158.9

90

60

35

CS-ASJ-2

3566

300

150

90

CS-ASJ-59

160

100

100

20

CS-AS-070-18

4133

300

200

80

CS-AS-029-1

161.7

80

80

30

CS-AS-070-8

4451

250

250

80

CS-AS-023

163.6

75

52

50

CS-AS-069-11

5000

250

250

100

CS-AS-043-2

165.9

100

100

20

CS-AS-069-10

5100

340

220

35

CS-AS-035-4

166.2

98

72

28

CS-AS-069-9

5250

250

200

125

CS-ASJ-58

168

150

40

35

CS-AS-069-8

5344

200

150

200

CS-ASJ-57

173

90

60

40

CS-AS-070-25-1

5400

200

150

200

CS-AS-046

177.4

100

70

30

CS-AS-070-12

5622

250

200

125

CS-ASJ-55

180

80

80

40

CS-AS-070-14

5622

250

250

100

CS-ASJ-56

180

90

90

30

CS-AS-070-22-1

7465

330

330

80

CS-AS-034-3

183.0

90

60

40

CS-AS-070-23-1

15760

330

330

160

CS-AS-027-4

183.7

85

85

30

CS-AS-030

249.3

85

85

40

CS-ASJ-51

197

90

60

45

CS-ASJ-50

200

80

85

40
Shpe details :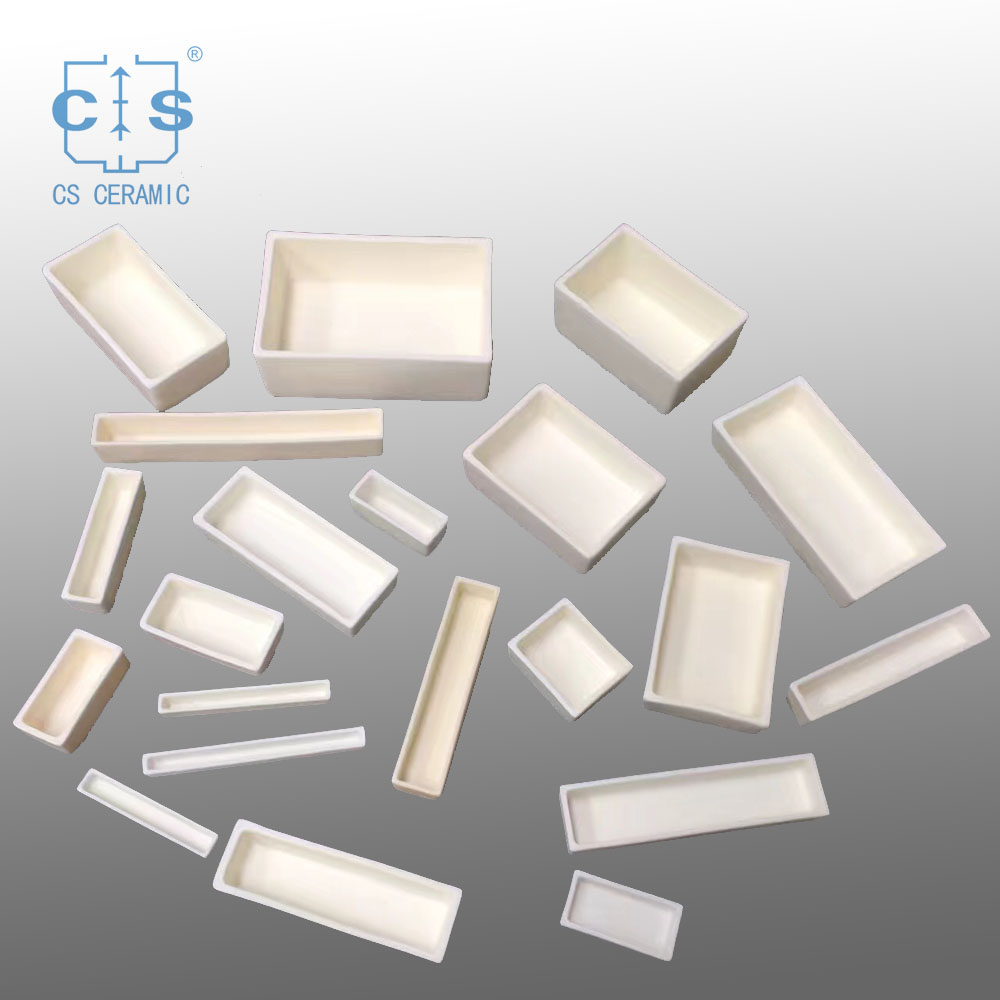 If need open new mould, please send us detail specification and design drawing firstly, we'll reply you in 24 hours. Contact email: info@csceramic.com